How to change your My Account Manager password
A step-by-step guide on how to change the password for your new online account management tool.
1: Log in to My Account.
2: Navigate up to where your name appears in the top right-hand corner and click on the dropdown menu. Select Password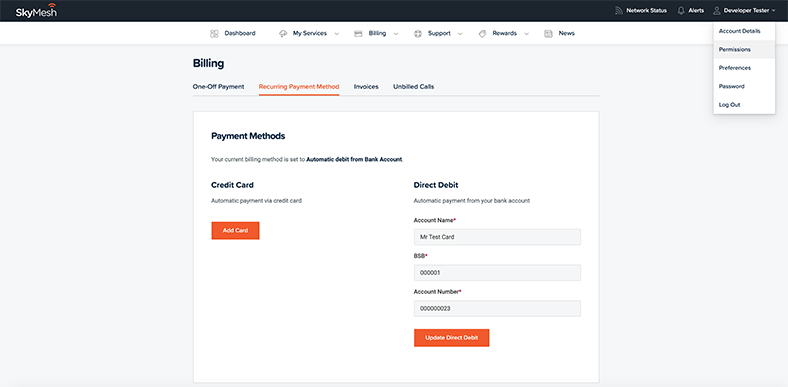 3: Complete the form and click the orange Update button?
See How can I select a effective password.
Your password is now updated.